The Deluxe Patio Heater is a useful product for those who want to add comfort to their outdoor area with heat.
Mushrow Patio Heater
Pyramid Patio Heater

Table Top Patio Heater

•

Model Number: SF-SPH-HJ

•

Patio Heaters Type: Gas

•

Material: Stainless steel

•

Diameter/Weight: 86mm/22kg

•

Heat output: 5-13KW(45,000BTU)

•

Regulator outlet pressure: 30 mbar

•

Area of heat coverage: 20-25 sqm

•

Model Number: SF-TPH-SS

•

Patio Heaters Type: Gas

•

Material: Stainless steel

•

LPG: 26.5MJ/h on full heating area 20sqm

•

Natural Gas 35KJ/h on full heating area 25sm

•

Model Number: SF-SPH-HJ

•

Heat output: 5-13KW(45,000BTU)

•

Regulator outlet pressure: 30 mbar

•

Area of heat coverage: 20-25 sqm
Patio Heater Specifications




The Fuel System: The hose or regulator assembly attaches to the propane gas supply. The propane gas moves through the automatic control valve and out the nozzle.

The Air System: The motor turns the fan. The fan pushes air into and around the combustion chamber.
This air is heated and provides a stream of clean, hot air.
The Ignition System: The spark transformer and the spark plug lights the main burner.
The Safety Control System: This system causes the heater to shut down if the flame goes out.
The Application Of Outdoor Patio Heater
Easy to put together. Nice product.




Easy assembly, ignition and cylinder access make the Deluxe Patio Heater a simple and easy choice for extending your outdoor season.
Patio Heater Specifications




Garden furniture, applied with LPG, Propane and Butane. it is widely sold around the world.
Easy to put together. Nice product.




1) Connect fuel gas connector fitting on hose and regulator assembly to propane tanks. Turn counterclockwise into threads on tank valve. Tighten firmly using wrench. (Notice: Tighten regulator with vent pointing down. Pointing vent down protects regulator from weather damage.)

2) Connect hose to inlet connector. Tighten firmly using a wrench.(Extra hose or piping may be used if needed. Install extra hose or piping between hose or regulator assembly and propane tank. You must use the regulator supplied with heater.)
3) Open propane supply valve on propane tanks slowly.(Note: If not opened slowly, excess-flow check valve on propane tank may stop gas flow. If this happens, close propane supply valve and open again slowly.)
4) Check all connections for leaks.
5) Close propane supply valve of Outdoor Patio Heater
Outdoor Patio Heater is in providing heating solutions and heating systems for the agricultural, horticultural, industrial, construction, and special event environments have unique heating requirements. It uses propane, natural gas, or kerosene as its fuel. Direct and in-direct fired heaters are available in a wide range of btu rates, ignition types and installation options for a variety of applications, including: swine barns, poultry houses, greenhouses, construction job sites, industrial work sites, and large tent spaces.
The Outdoor Patio Heater Details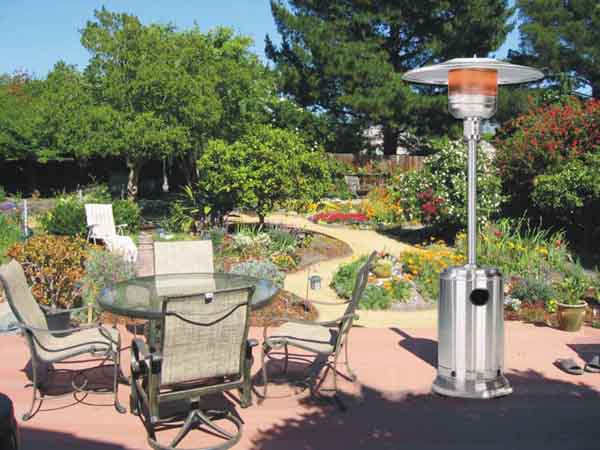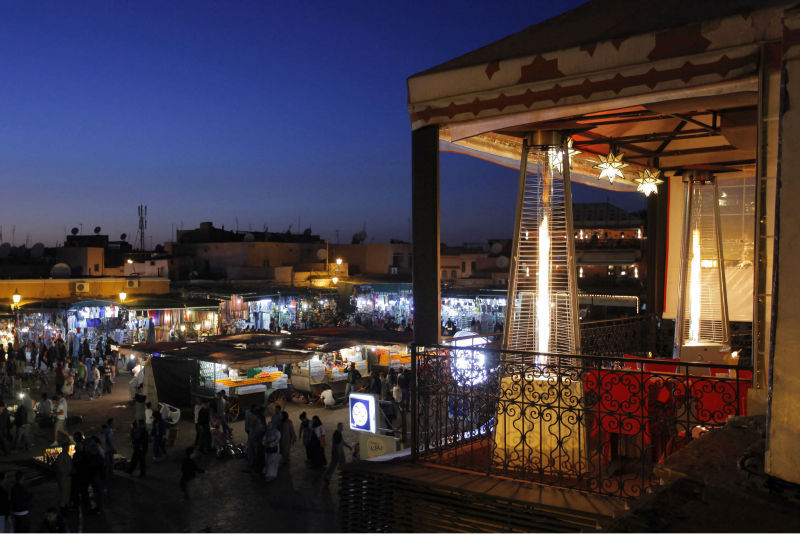 Outdoor Patio Heater Gas System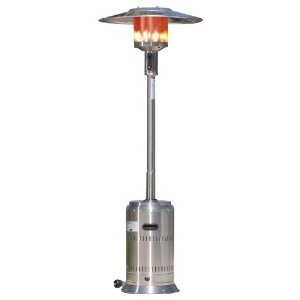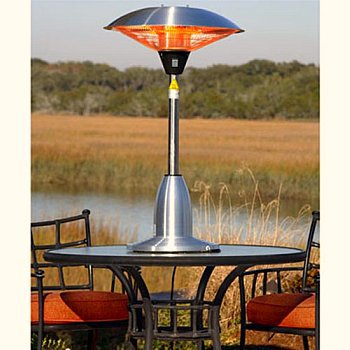 FAQ (Frequently Asked Question)
Q1:How many heaters will I need for my application
A1: The answer depends on your application and what you are trying to accomplish. For Greenhouse Heaters or Event Heaters, refer to the Heater Sizing programs on our web site. For the Event Heaters we also have a sizing guide that can be sent to you. Feel free to contact us to receive a sizing guide or talk to our Technical Support Team. And A good rule of thumb and formula you can use is below:
Length X height X width (of area) multiplied by.133 X Desired Temperature- coldest temperature
= required btu/h's for area
Q2: What is the Warranty For the heaters ?
A2: For the heaters, we have 3 years warranty. We would provide you professioanl help.
Q3: What is the best way to clean my forced air heaters ? I was told water is acceptable.
A3: Most of our heaters may be washed on the external case using low pressure water. When cleaning the internals of the heater, use air pressure, or a soft brush or rag.Refer to the online heater Owner's Manual for specifics regarding cleaning.
Q4: I just installed the heaters inside the building, The regulator is located inside by the heater, is it OK ?
A4: Yes, however, the regulator must be vented to the outside. Always run a vent line from the regulator back to the outside. The vent line must be the same size as the regulator vent. If that regulator should ever overpressure due to failure, the gas will be vented inside the building, where it can be ignited by the heating equipment. Contact a licensed gas service person for assistance.