Flat Plate Solar Collector Prices
Predominance: The pressure testing 9kgf/cm2 ; Ultrasonic strip welding technology; Not change the character of materials; The coefficient of heat conductivity is unchanged;
Flat Plate Solar Collector Components:
1. Frame: Alunimum Alloy,
2. Board Inner Core: Purple Copper
3. Layer: Plating Black Chrome (Absorptance 95%, Emittance 10%)
4. Cover Board: 4mm Toughened Glass
5. Heat Conservation: Rock Cotton (Back), Polythene (Side);
6. Back Board: 0.5mm Galvanized Board
1- Ordinary TXT coating: Absorptance 93%, Emittance 45%~50%;
2- Plating Chrome plating coating: Absorptance 95%~96%, Emittance 10%;
3- TINOX (Germany) coating: Absorptance 96%, Emittance 6%.
Flat Plate Solar Collector Scope of Application:
It suit for the climate where are very hot, it will reach the best efficiency when use it near to the equator.
Notice:
1. The angle of the frame can be changed in the production as the virtual geographical condition of the customers. We can design the suitable angle for the
2. We offer the spare accessories and tubes for your order for free.
3. We can offer the different material of water tank , frame , and tubes according to your request.
Flat Plate Solar Collector Split Home system

Flat Plate Solar Collector Compact type
Flat Plate Solar Collector Project
Thermosyphon Solar Water Heaters are put into cartons firstly.
The samples are loaded into the plywood boxes.
For the FCL goods,cartons can be loaded into the container directly from solar water heater manufacturer.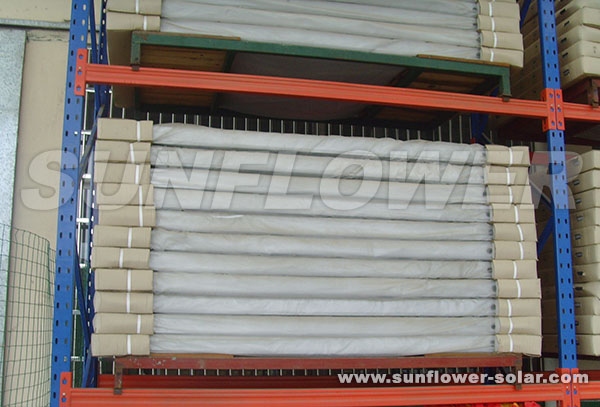 Sunflower defines an OEM (Original Equipment Manufacturer) as an entity or organization that integrates a customized or embedded Sunflower product in its own unique solution for sale to its customers. The proof of this concept is that the Sunflower product must be significantly transformed. The OEM Partner primarily uses its own company logo and brand name on its solution and it markets, sells and provides technical and warranty support directly to its customers.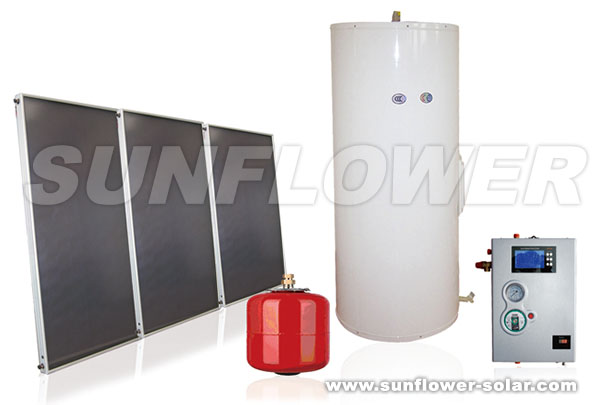 Sunflower Renewable Energy Co., Ltd. Buyers from many countries have already done like this. 1st Sunflower Renewable Energy Co., Ltd is a high-tech enterprise and is specializing in research and development of solar products. The company has realized the popularity of green energy and has been sparing no effort to explore the manufacturing and exporting of the green products: Solar water heater, Solar hot water, Solar collector, Flat-Plate Solar Collector, Solar Panel, LED Light,Solar Air conditioner, Solar Fan, Solar Water Pump, Solar Air Heating etc.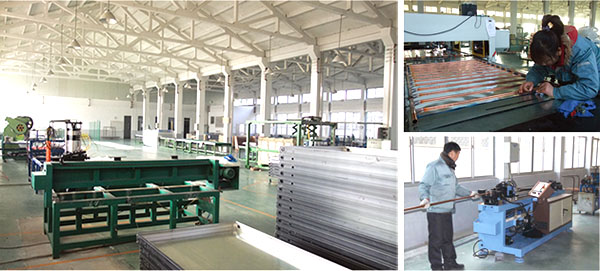 We have our own factory specialized in manufacturing Solar Water Heaters and solar renewable energy products. We have established the relationship with customers in different countries. With strong relationships and good credit, we cooperate closely to develop the global markets together.
Payment terms: T/T, L/C, Paypal, Western union all support
Delivery time: Sample order 3 working days, Container order 10 working days.
Minimum order quantity : 1 PC
Guarantee period: 5 years
OEM service: Support (Print logo on carton for free)